Birds of Sri Lanka
A selection of pictures taken in January and February 2004
The Sunbirds
Three species of Sunbird were seen, Purple Sunbirds at Yala, Loten's Sunbirds in the hills and Purple-rumped Sunbirds everywhere. These pictures of Purple-rumped Sunbirds were taken at Negombo, Yala and Hunas Falls.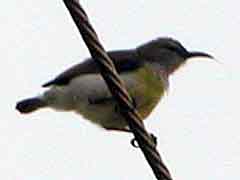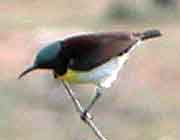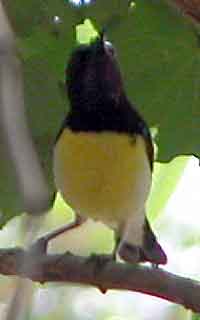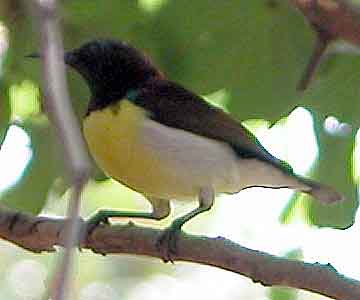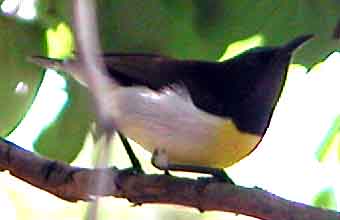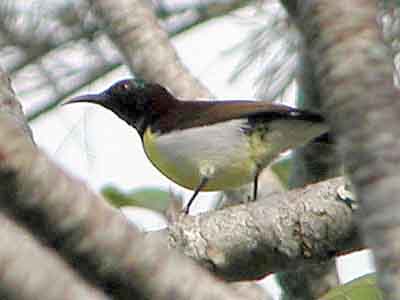 The following pictures of Loten's Sunbirds were taken at Nuwara Eliya and Hunas Falls. The female has grey-brown above and pale yellow below. The nest was under construction at Hunas Falls.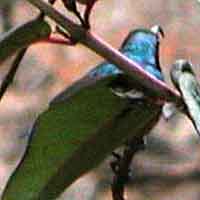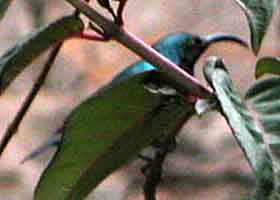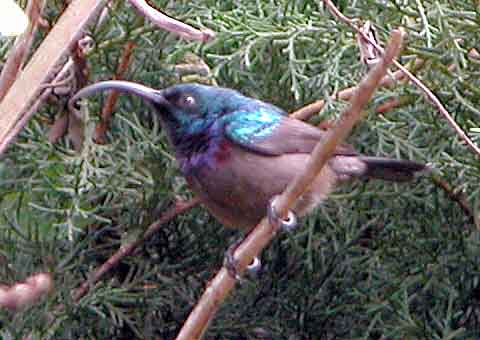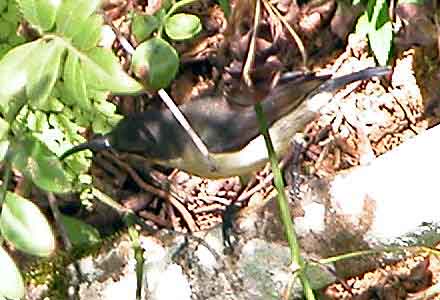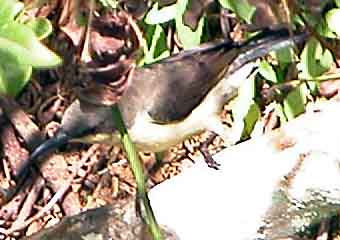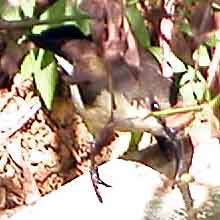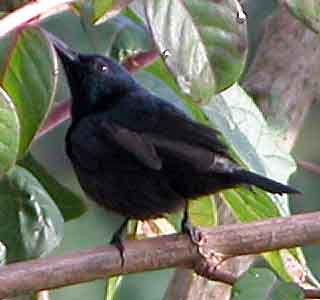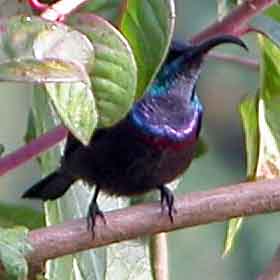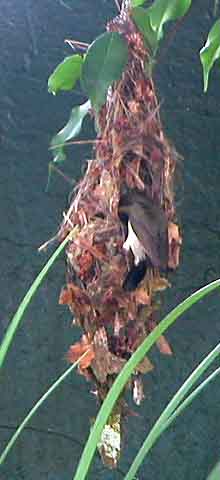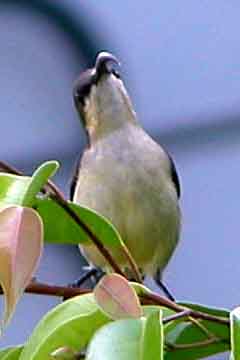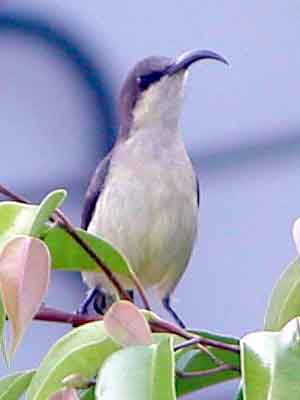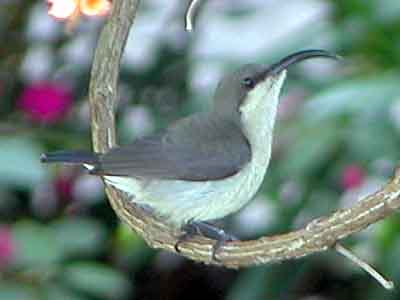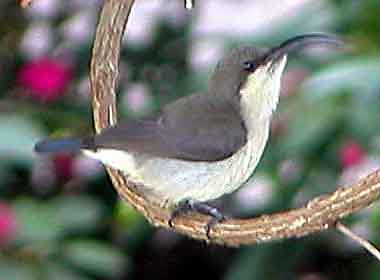 The purple sunbirds were mixing with Pale-billed Flowerpeckers at Yala.


Page created 6th March 2004.
Updated 26th April 2004.
This page has been visited
times.