Birds of Sri Lanka
A selection of pictures taken in January and February 2004
The Flycatchers
Seven species of Flycatcher were seen.
The Brown-breasted Flycatcher was frequently seen in the undergrowth in the depths of Sinharaja rain forest where the light was too poor to get good photographs as the focus would not operate and exposures of ¼ - ½ second were required.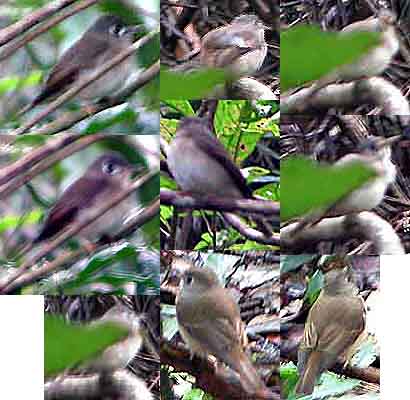 This female Asian Paradise Flycatcher gave good views at the Yala Game Lodge.....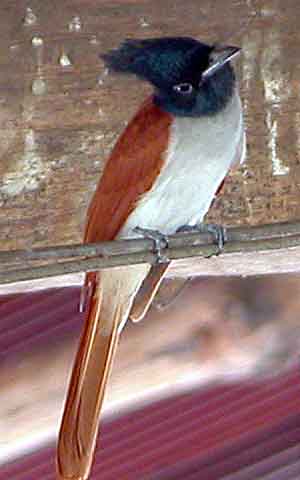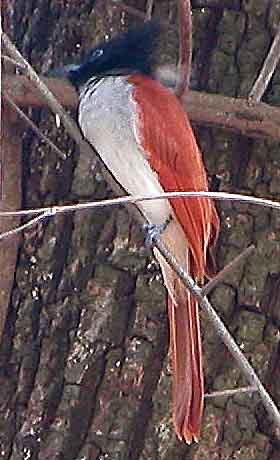 .....while the male was photographed at Victoria Park, Nuwara Eliya.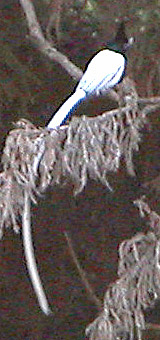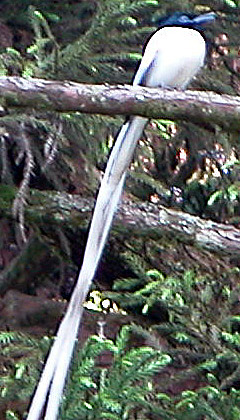 This Dull-blue Flycatcher posed for while in the grounds of St. Andrew Hotel, Nuwara Eliya.....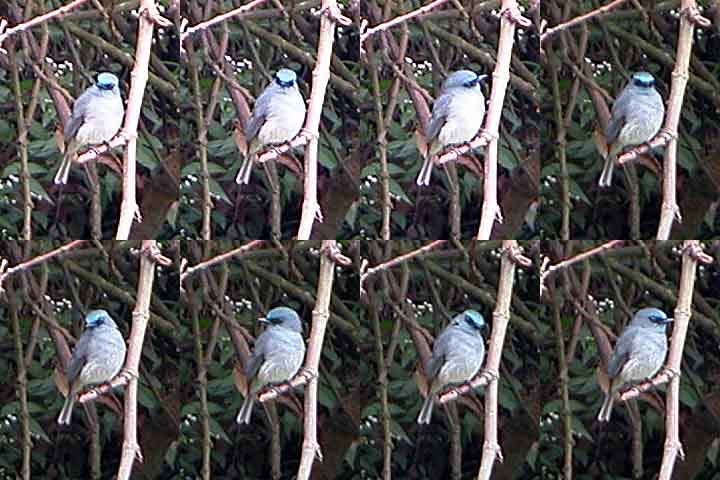 .....and was later joined by a Kashmir Flycatcher.
Flocks of these Bar-winged Flycatcher-Shrikes were seen along the Simpson's trail above Hunas Falls.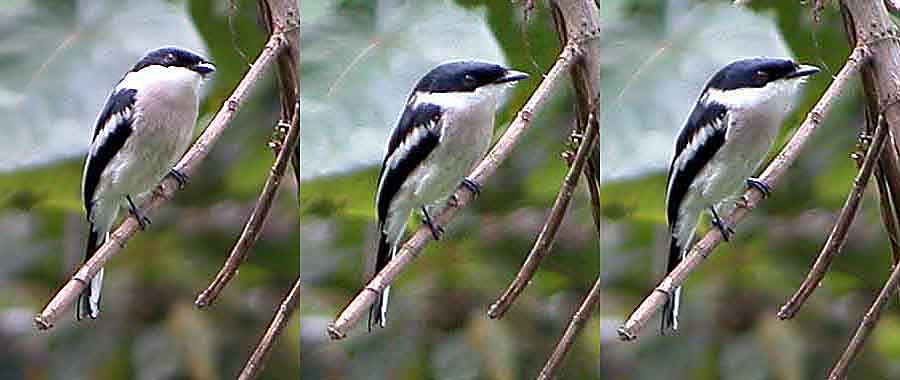 White-browed Fantail Flycatchers were often seen on the golf course at Hunas Falls in the evenings.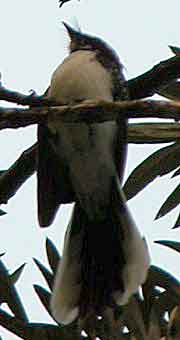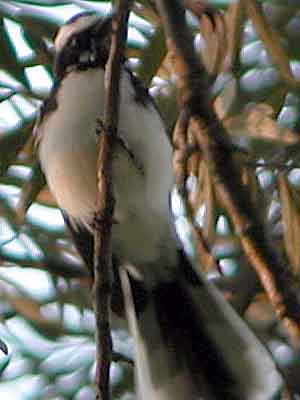 Page created 6th March 2004.
Updated 26th April 2004.
This page has been visited
times.