Birds of Sri Lanka
A selection of pictures taken in January and February 2004
The Barbets
Three species of Barbet were seen, the Brown-headed Barbet, Yellow-fronted Barbet (endemic) and Crimson-fronted Barbet. A Coppersmith Barbet was heard but not seen. These two Brown-headed Barbets were taking turns building a nest which was also being examined by Black-rumped Flamebacks and Rose-ringed Parakeets! It was in a coconut grove at Kattuwa, north of Negombo.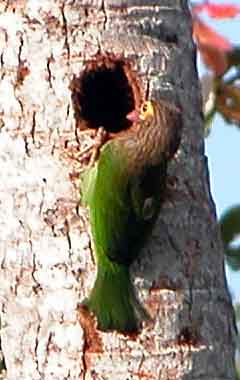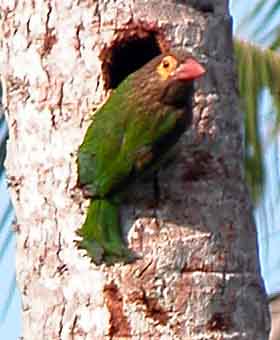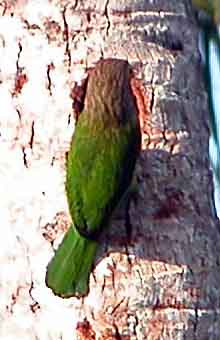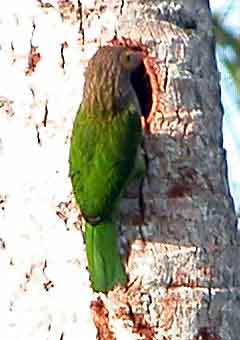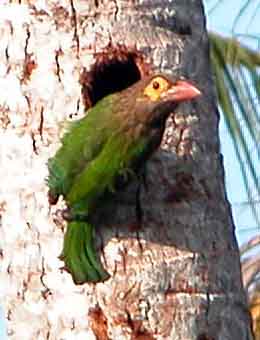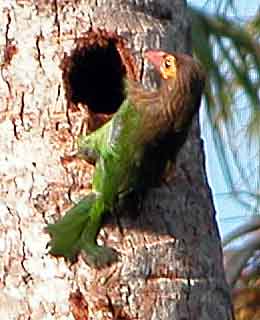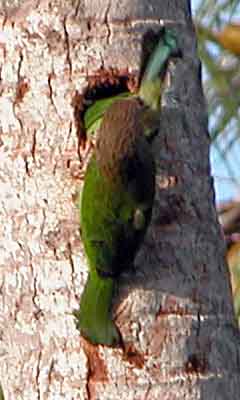 The Crimson-fronted Barbets were all seen at Hunas Falls, usually in a fruiting tree at the top edge of the forest.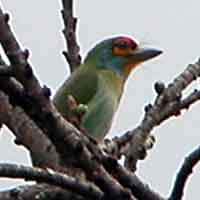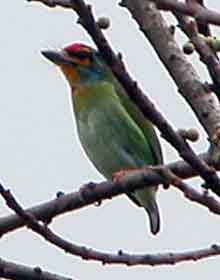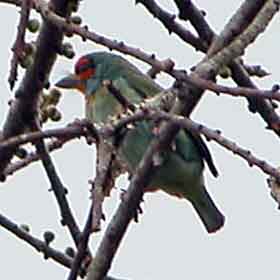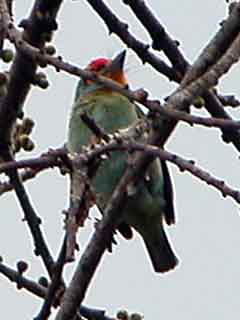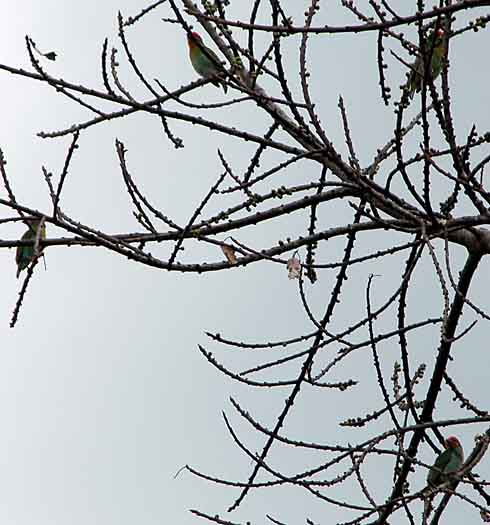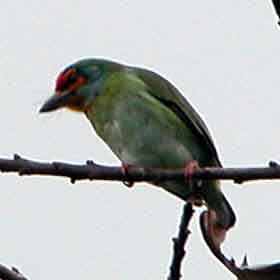 Our best views of Yellow-fronted Barbets was also at Hunas Falls where they shared the same fruiting tree as the Crimsons and were also boring nests in a tree in the middle of the golf course.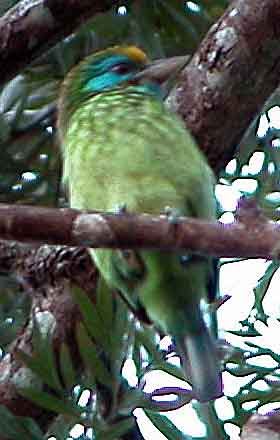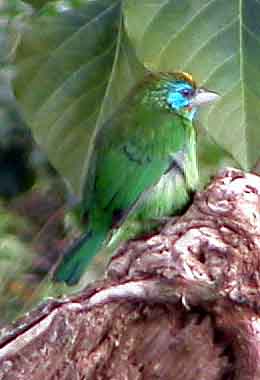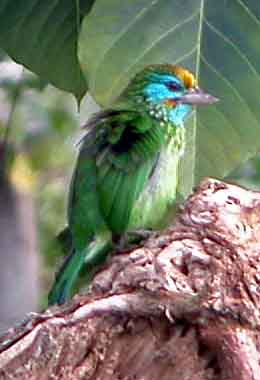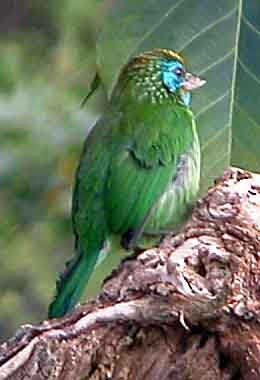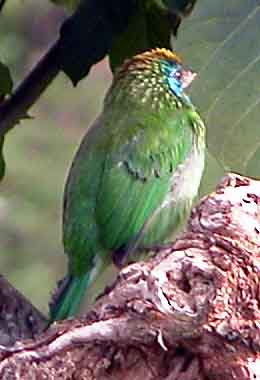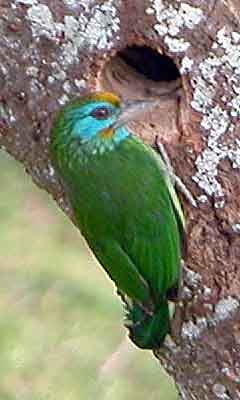 Page created 6th March 2004.
Updated 26th April 2004.
This page has been visited
times.