Birds of Sri Lanka
A selection of pictures taken in January and February 2004
Eagles
Three species were seen at close range, these being a Changeable Hawk-Eagle at Yala, Crested Serpent-Eagle at a number of locations and White-bellied Sea-Eagles which visited Hunas Falls every day.
The first three pictures show a Changeable Hawk-Eagle which was feeding on a low branch overhanging the road in Ruhuna National Park at Yala.
Above: Crested Serpent-Eagle near Tanamawila.
Below: Crested Serpent-Eagle in Ruhuna National Park.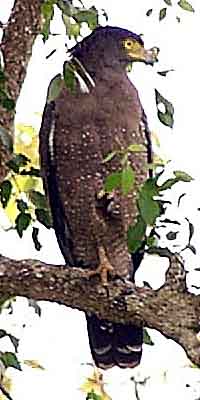 Below: White-bellied Sea-Eagles at Hunas Falls.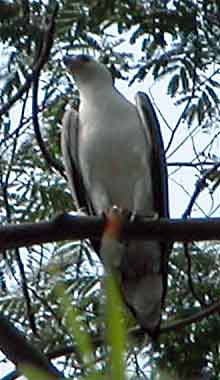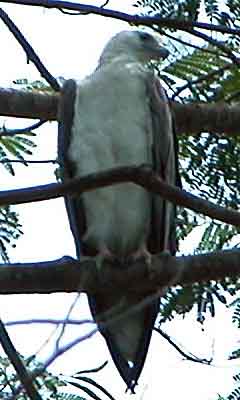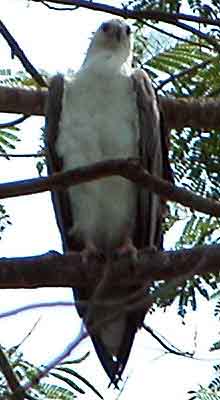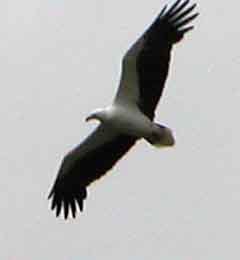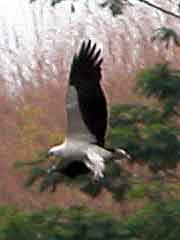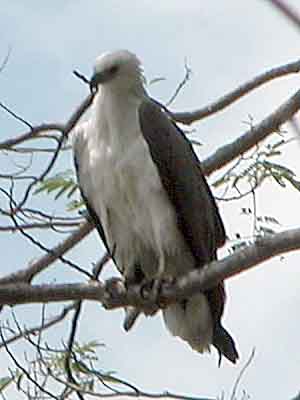 Page created 6th April 2004.
Updated 7th April 2004.
This page has been visited
times.