The Birds of
Fraser's Hill,
Malaysia
Page 2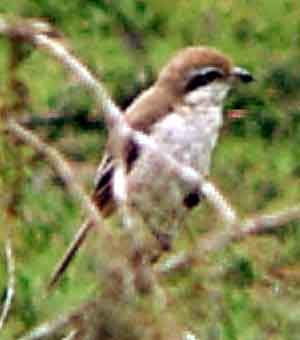 Above left: A Black-browed Barbet, head partly hidden behind a leaf. He gave good views through the binoculars but then moved round the tree trunk and disappeared after the first shot.
Above right: this Brown Shrike was in the same area most mornings but always moved further away when I stopped to photograph him.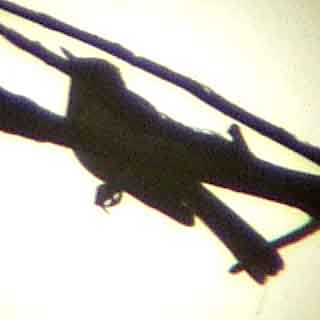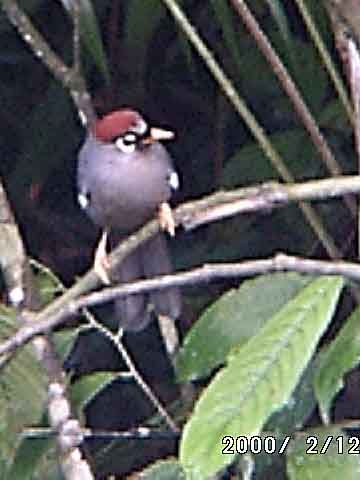 Above left: I used 80x zoom for this distant Bulbul but was unable to identify it.
Above right: this Chestnut-capped Laughingthrush rarely stayed still enough for a good shot in the dark foliage.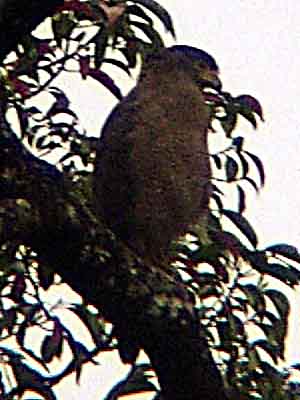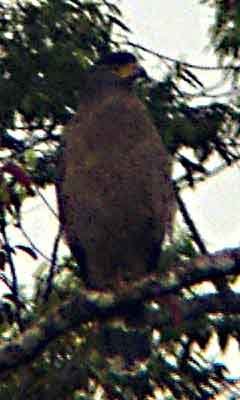 Above: This Crested Serpent Eagle was seen sitting in a tree opposite the rubbish tip one dull morning when we were looking for Flycatchers.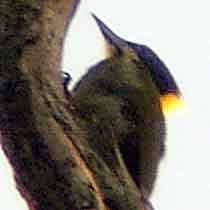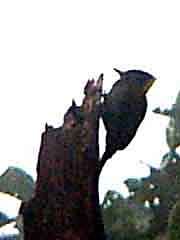 Above: These Greater Yellownapes were seen early one morning, just after dawn when the light was still poor.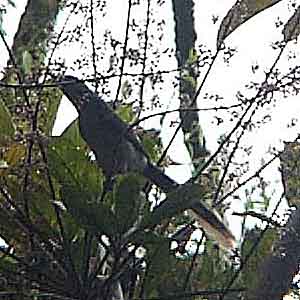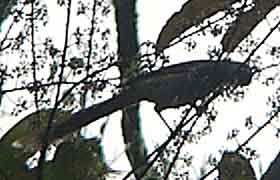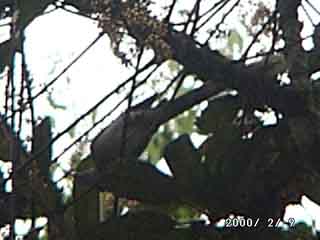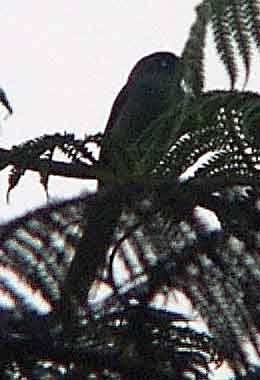 Above and below: Groups of Long-tailed Sibia's were often seen but proved surprisingly difficult to photograph.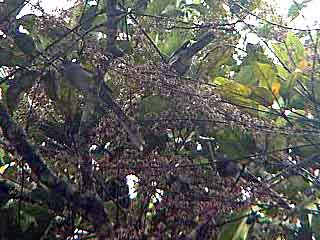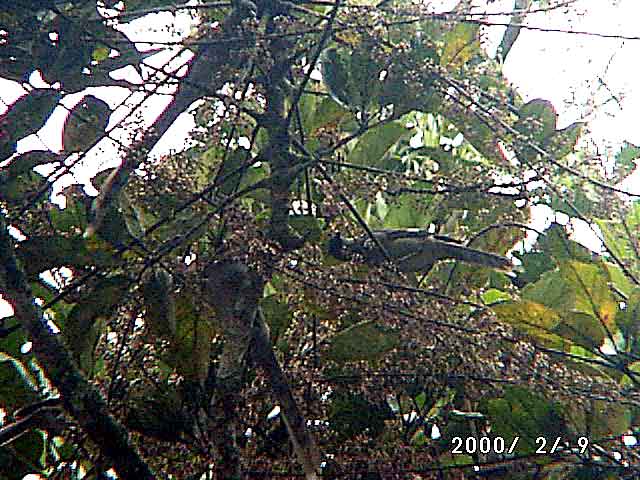 Below left: 2 shots of a Red-bearded Bee-eater, the only one we saw.
Below centre: Flocks of Silver-eared Mesias were seen frequently but rarely stayed still long enough to get a decent photo.
Below right: Streaked Spiderhunters were seen perched only just after dawn.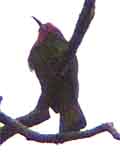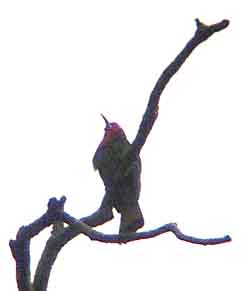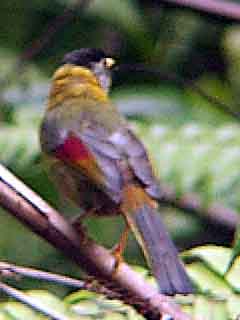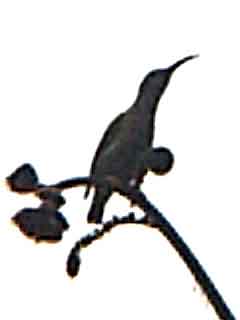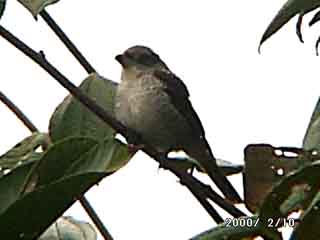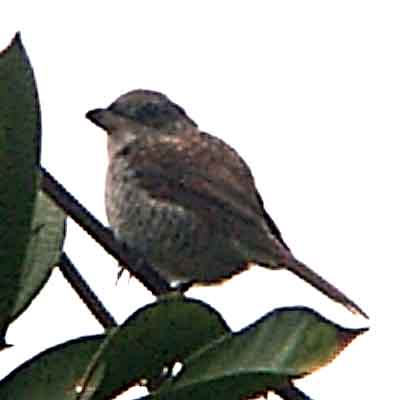 Above and below: This Tiger Shrike posed obligingly on a nearby bush but when I got the sun behind me he tried to hide behind a twig.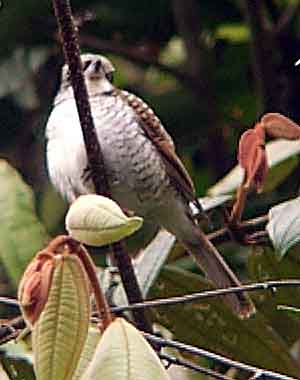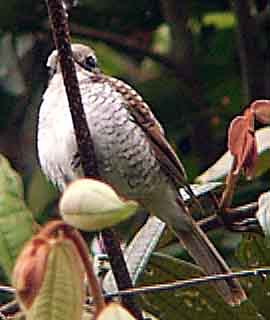 Click here for a list of all the birds we saw.

This page has been visited
times.