Bali Birds
These are some of the birds we saw in Bali in 1998. We do not have a comprehensive book covering this area so were unable to identify all those we saw. It also proved difficult to get taxi drivers to stop where we wanted and wait for more than a few moments, unlike Goa.
Java Munias congregate in a dead tree on the beach.
Crested Serpent Eagle in the grounds of the Royal Palace.
2 unidentified birds below.
A pair of Javan Munias and a Yellow-vented Bulbul.
Olive-backed Sunbird.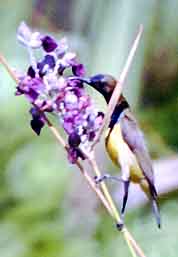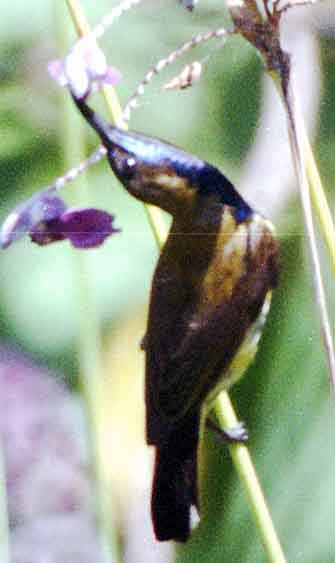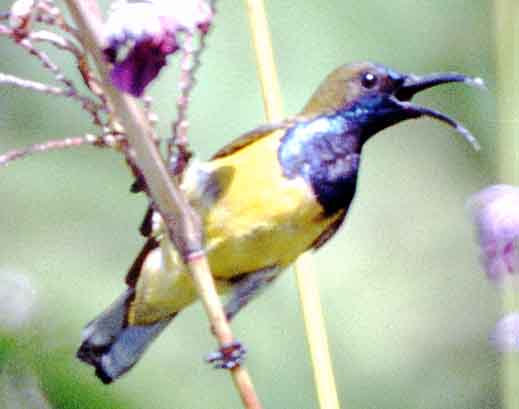 Great Egret.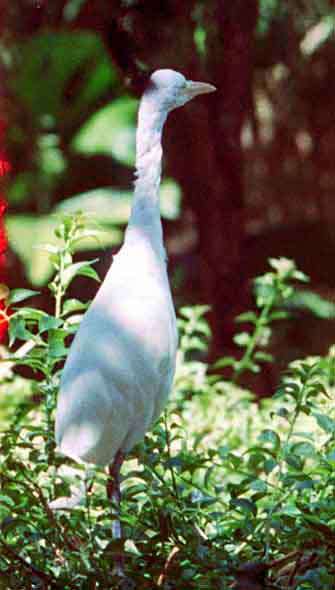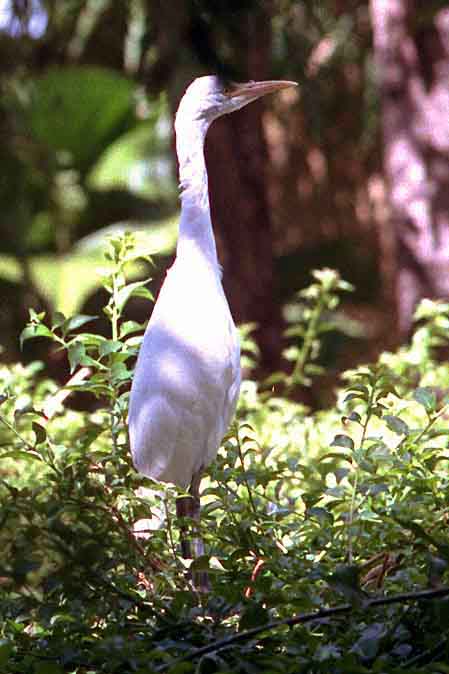 Scaly-breasted and White-headed Munias.